There are 119 companies expected to report earnings this coming week (12/12 - 12/16) and only a few are trading well above their intrinsic value. Finbox.io fair value data shows that three of these 119 companies have a negative 15% or more margin of safety: HEICO Corp (NYSE:HEI), Nordson Corp (Nasdaq:NDSN) and ABM Industries Inc (NYSE:ABM).
HEICO is expected to report earnings on Tuesday and nine valuation models conclude that shares are approximately 35% overvalued. This is below Wall Street's consensus price target of $73.50 which implies 10% downside. The stock is currently trading near its 52-week high.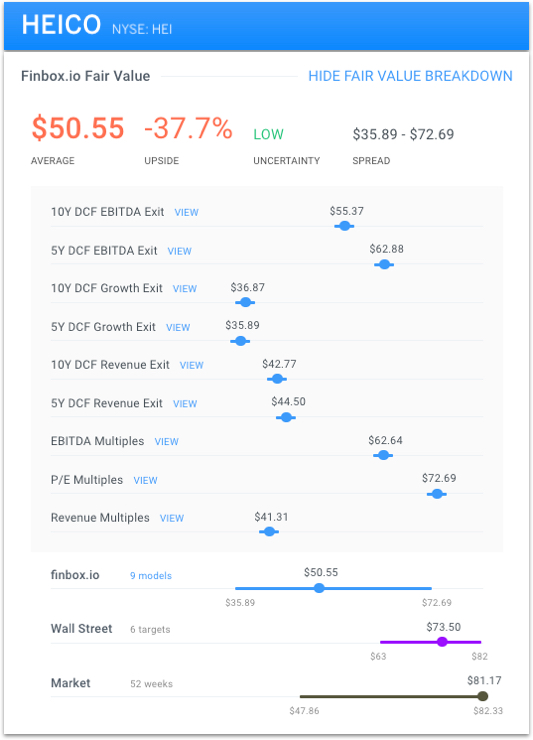 Nordson is expected to report on Tuesday while nine separate valuation analyses imply the stock's approximately 25% overvalued. All nine models imply a fair value below the company's current share price which has doubled within the last year.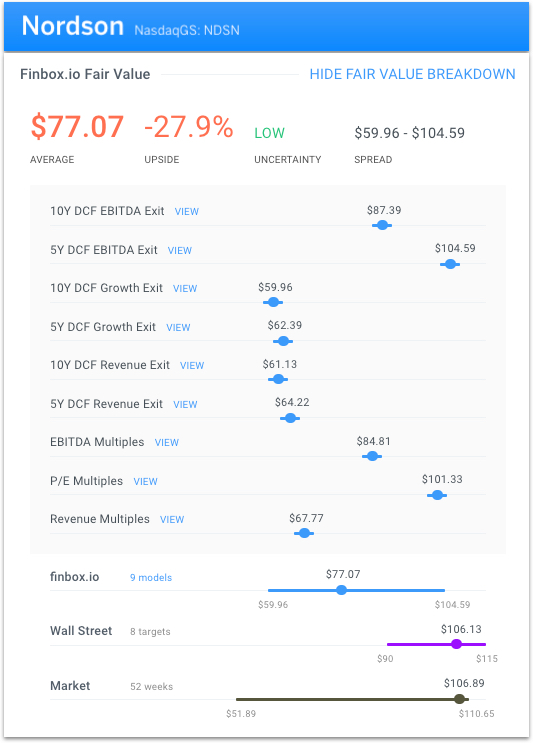 ABM Industries is also expected to report earnings on Tuesday and appears to be trading at an 18% premium.

Two Undervalued Stocks with 10% Upside
On the opposite end of the spectrum, there are only two companies expected to report earnings this week that have 10% or more upside.
Verifone Systems Inc (NYSE:PAY) is trading at a 25% discount to fair value before earnings (expected Monday). Finbox.io's $20.42 fair value estimate is slightly above the Wall Street consensus price target of $19.88.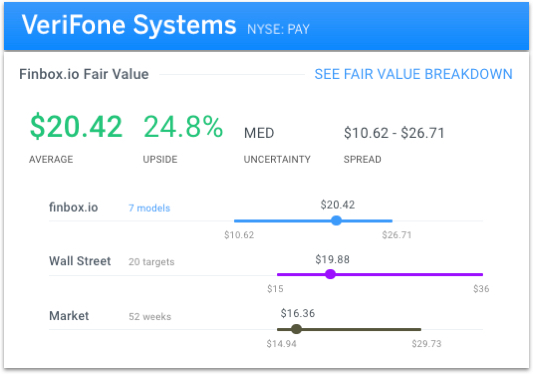 Ten valuation analyses imply that Oracle Corp (NYSE:ORCL) is approximately 10% undervalued prior to reporting earnings (expected Thursday). This figure is inline with Wall Street.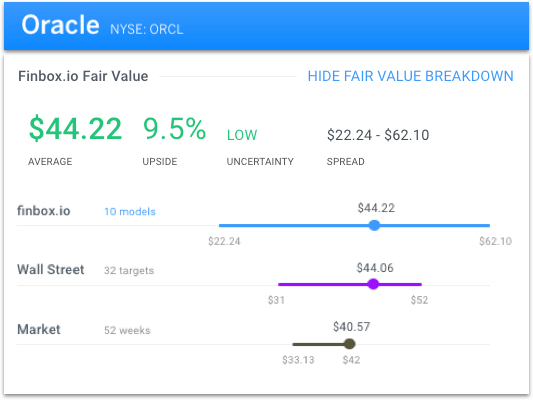 Value investors may want to take a closer look at the stocks listed above prior to them reporting earnings.
Get Started Now!