Nike (NKE) is expected to report earnings Tuesday 6/28/2016 after market close. Shares have trended lower since the company missed its Q3 revenue estimate in March. With NKE down ~17% over the last six months, is the stock poised for a comeback?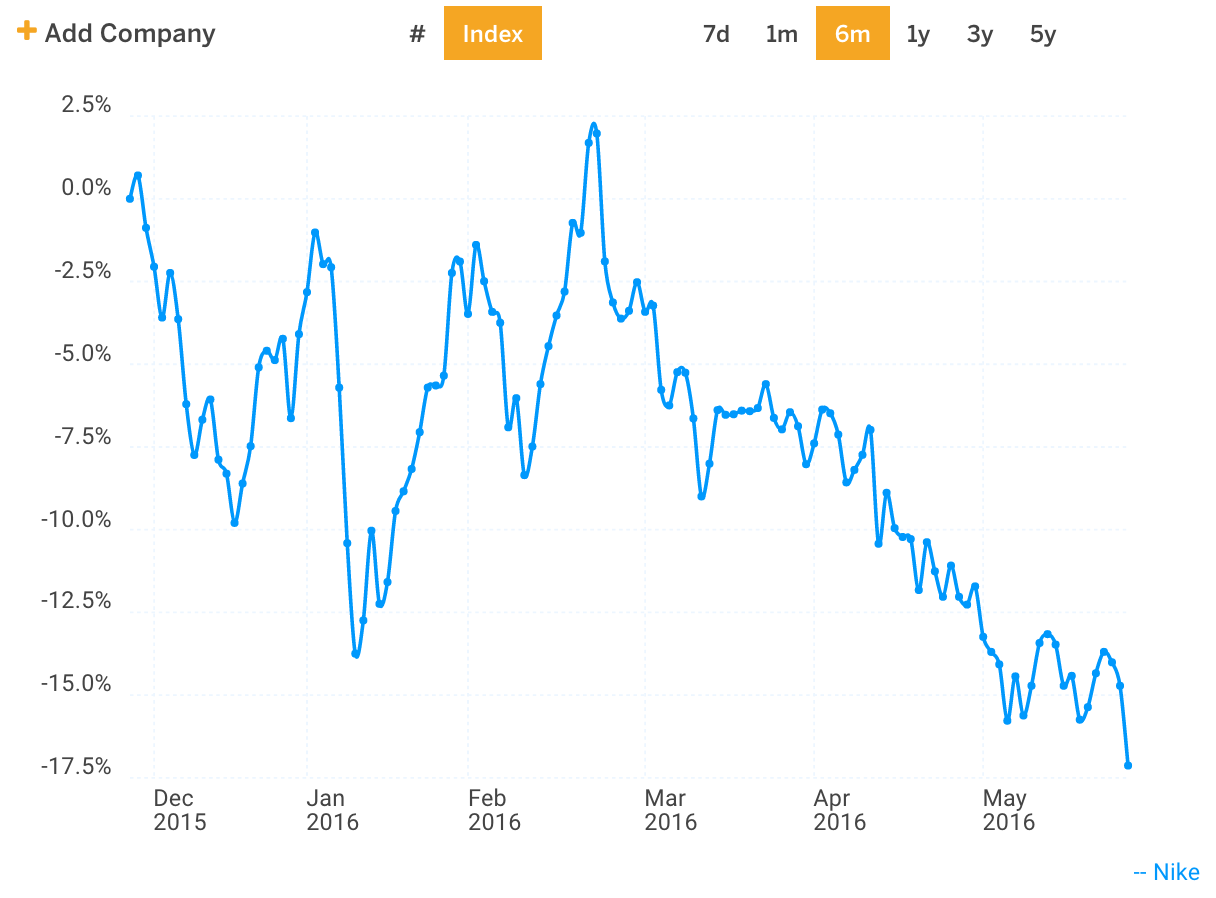 chart link
NKE and Under Armour (UA) have been on center stage over the last few weeks as NKE's LeBron James took on UA's Steph Curry in the NBA finals. LeBron and the Cavs became the first team in history to overcome a 3-1 deficit to win the NBA championship. While LeBron recently emerged the victor, UA shares have consistently outperformed NKE since signing Curry in 2013. UA has seen its basketball shoes sales increase 700% during this period. However, it's important to note both companies have performed well relative to the S&P 500 which is up ~27% over the same period.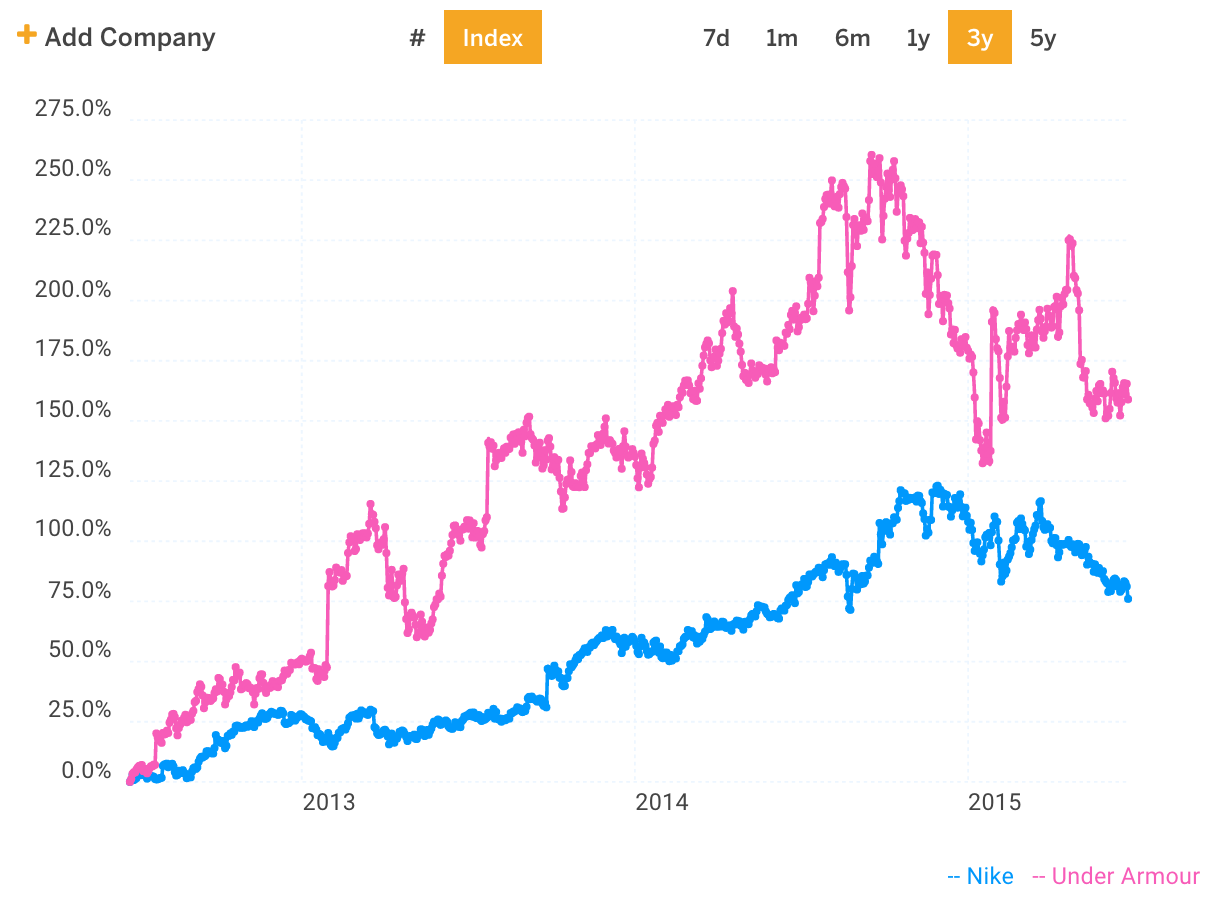 chart link
NKE's stock performance has lagged UA's but NKE has created more economic value (Economic value = ROIC - WACC). UA is actually the worst performer here when comparing to NKE, V.F. Corporation (VFC), Foot Locker (FL) and Gap (GPS).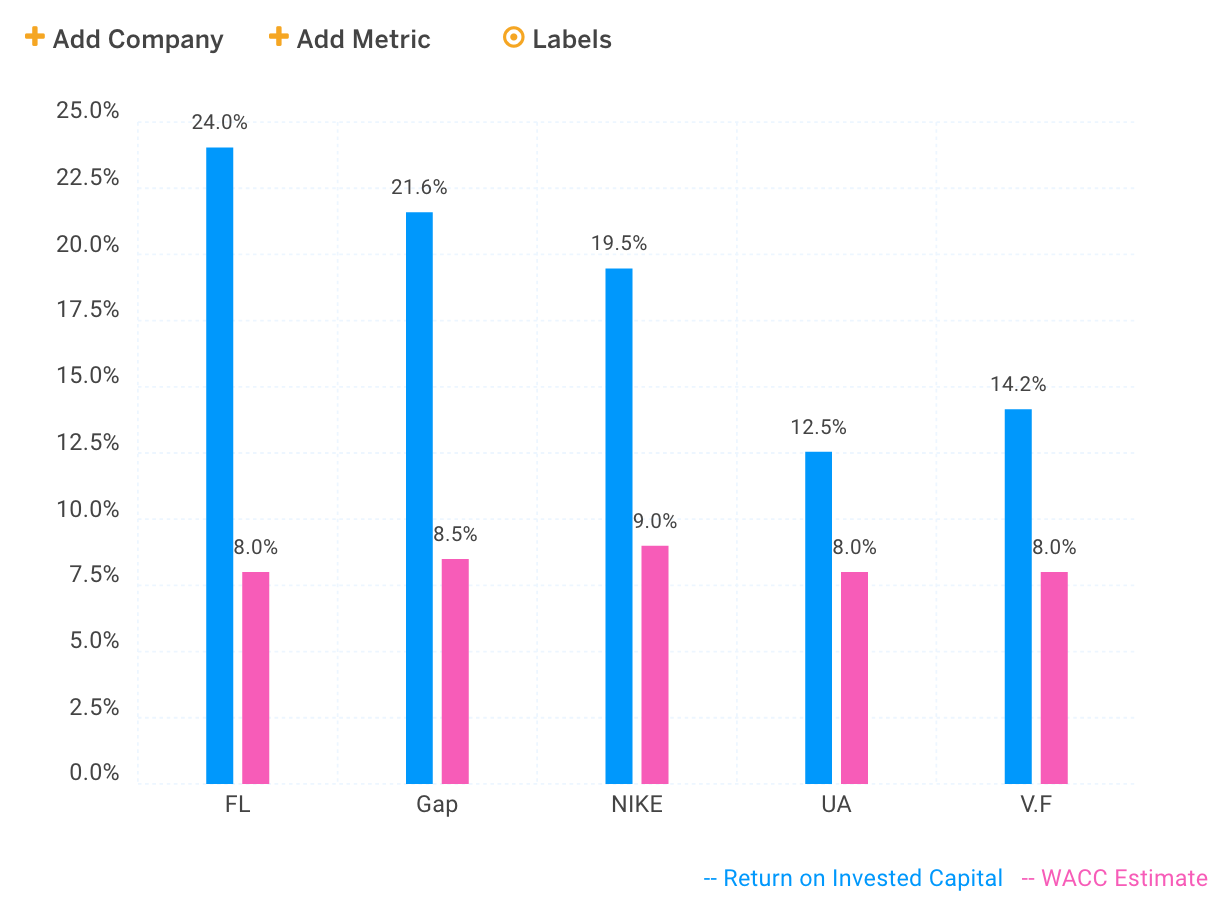 chart link
However, Wall Street expects NKE and UA's revenue and EBITDA growth to outperform the comp group over the next five years.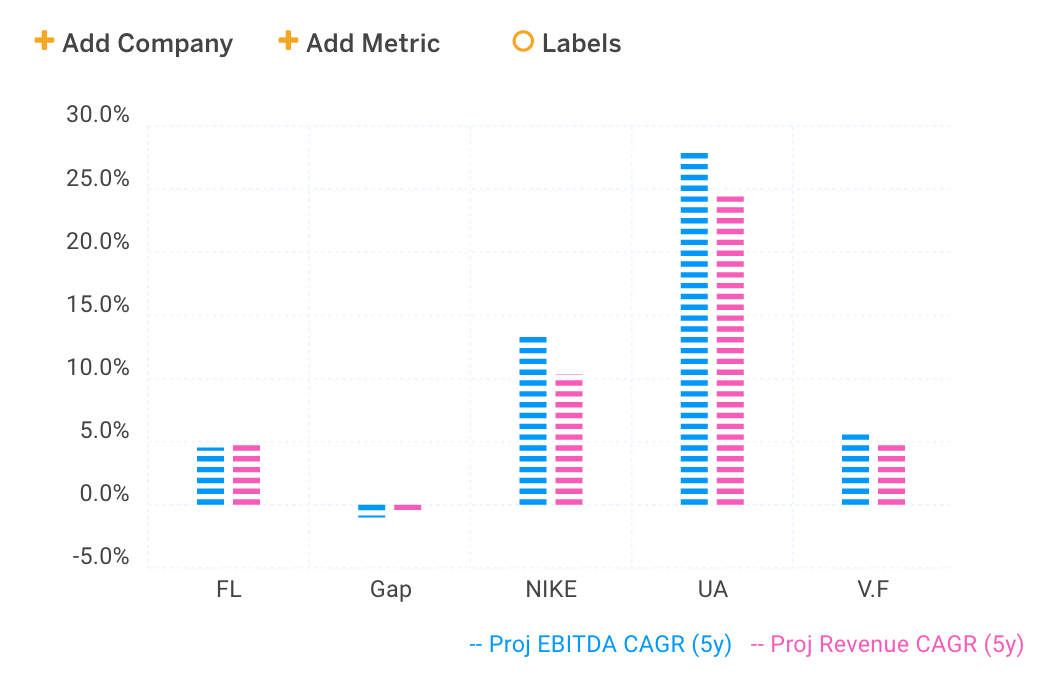 chart link
This helps explain NKE and UA's higher EBITDA multiples.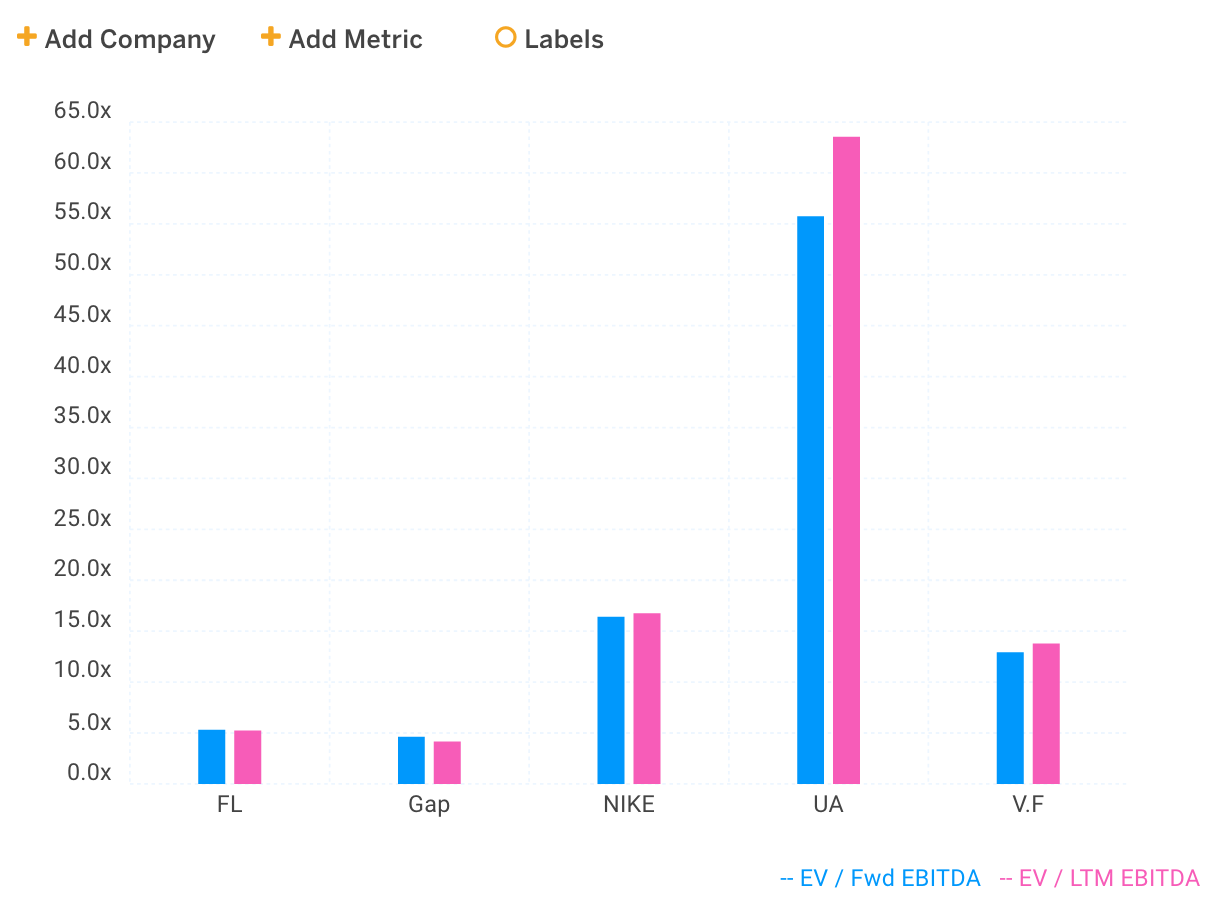 chart link
Using a 15.0x EBITDA exit multiple and Wall Street consensus projections in the DCF analysis below, a fair value of ~$66 is calculated. This represents a 25% margin of safety compared to current prices. It may be worth picking up shares of NKE, especially on an earnings miss as the long-term fundamentals are likely to remain in tact. Long-term investors can expect NKE shares to bounce back.


model link
This article was written by Matt Hogan.
---