I was reading through the May 14th issue of Barron's magazine and found an interesting piece on Axalta Coating Systems (AXTA) written by David Englander titled "Painting a Pretty Picture at Axalta". I typically keep an eye out for David's work because he's proven himself on this blog before. I reviewed his Sparton (SPA) stock pick back in March and it popped over 20%. You can follow the bread crumbs here.
Back to AXTA
David provides support that AXTA shares could rise by about 25% over the next year. I never rely on someone else's opinion so I did my own valuation analysis (shared below). When it's all said and done, I fundamentally agree with David's conclusion which is why I'm sharing it with finbox members. A quick look at AXTA's finbox fair value card is shown on the right.
Key Points to Know
AXTA was bought by Carlyle group in August of 2012 and taken public in November of 2014. Carlyle still holds approximately 30% stake.
Berkshire Hathaway owns approximately 10% of shares outstanding (first started buying in April '15 from Carlyle group in a private placement @ $28/share).
Investors can currently buy in at Warren Buffett's price.
AXTA holds number 1/2 positions in majority of its global markets.
Annual costs of $200 million will be taken out of the business by end of 2017. Represents ~25% of TTM EBITDA.
The Fundamentals
My base case DCF below supports a $35 fair value for AXTA which represents almost 25% upside. I believe the projections used are fairly conservative as I use a combination of management guidance, wall street consensus estimates and historical performance.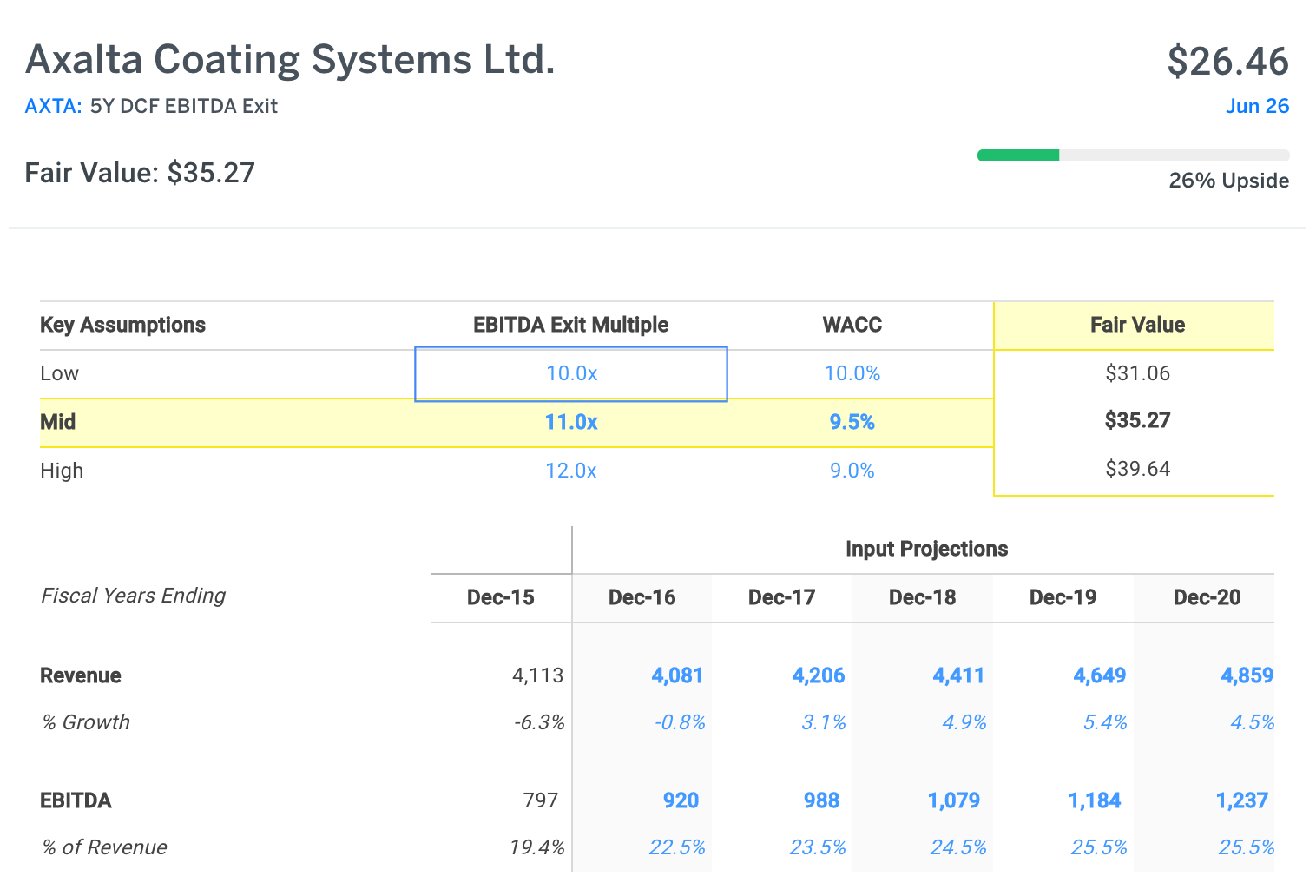 I use a 11.0x EBITDA exit multiple which is where AXTA currently trades at. However, this is a discount to its peer group as you can see by the chart below that highlights TTM and FWD multiples. In addition, these companies have traded in the 11.5x-12.0x range on average over the last 5 years. EBITDA multiple expansion may another catalyst that drives shares higher.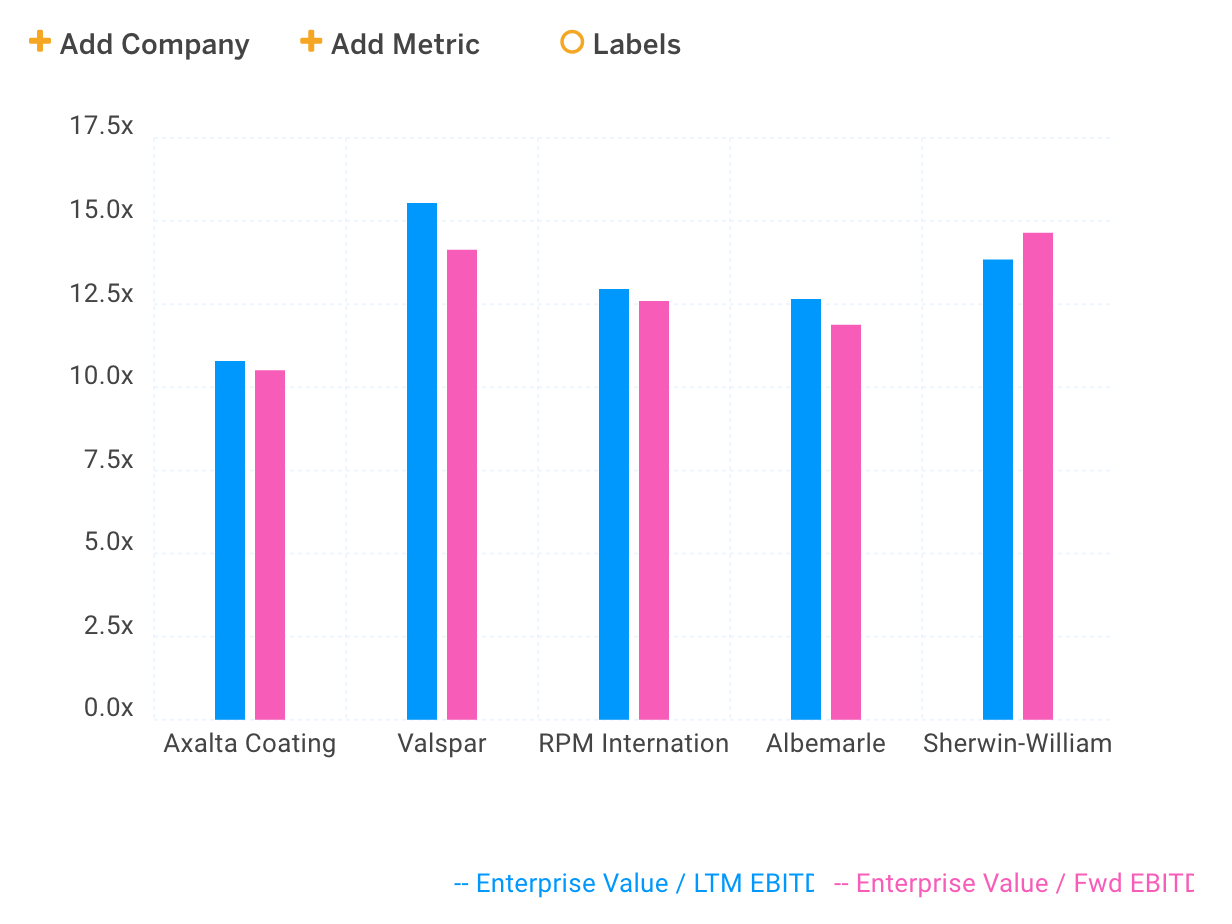 Conclusion
The fundamentals are compelling for AXTA and it never hurts when Warren Buffett and the Carlyle group are in your corner! I ultimately agree with David Englander's recent Barron's post. I recommend taking a closer look at this one and will be providing updates as well.
---