New finbox screener coming soon
Screening companies with strong fundamentals trading near their 52-week low
Only three stocks found at the bottom
It's no secret we'll be releasing the most powerful stock screener available on the web in the coming days. Soon you'll be able to screen stocks based on risk metrics, margins, efficiency levels, financials, forecasts, valuations and more!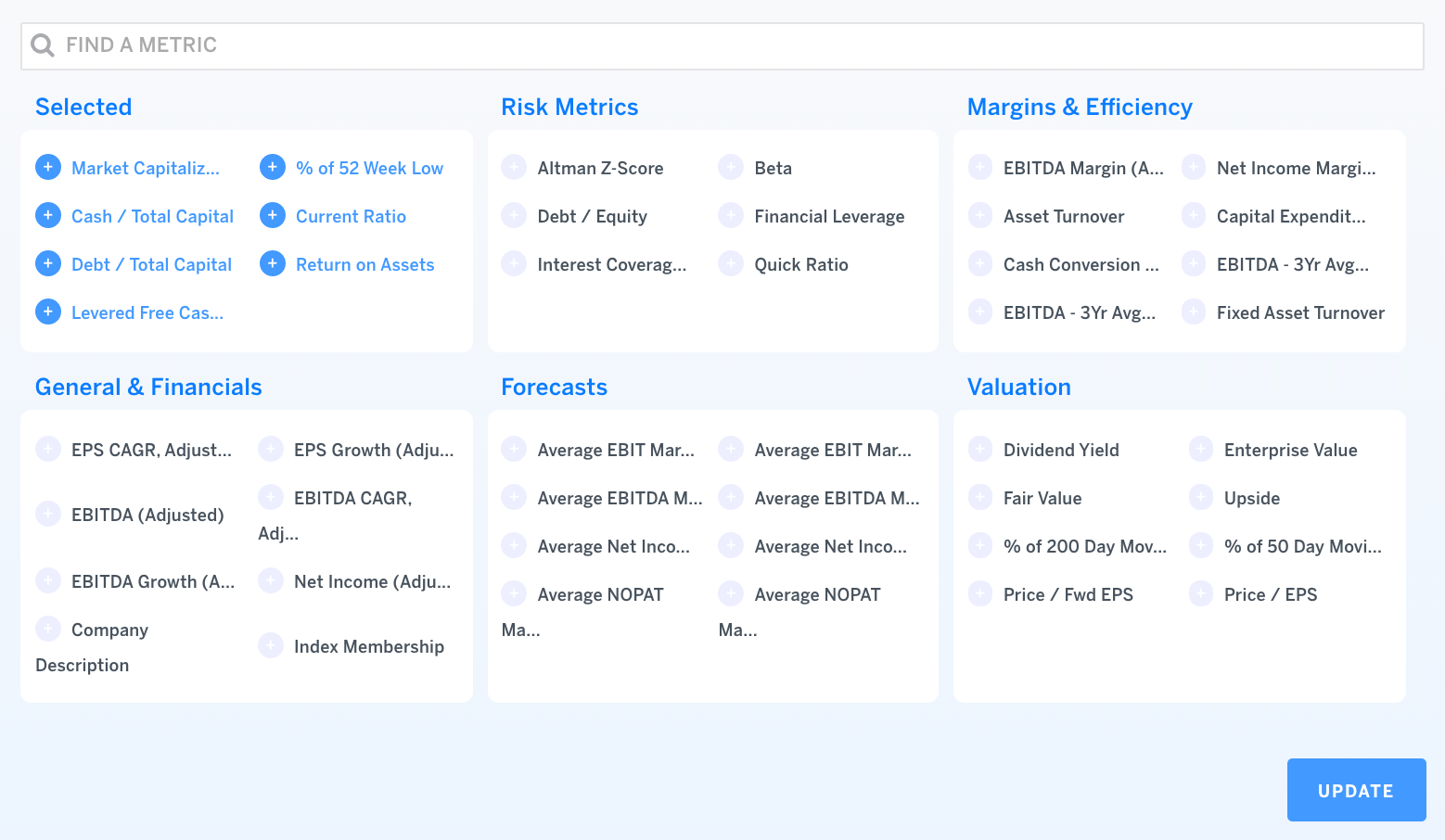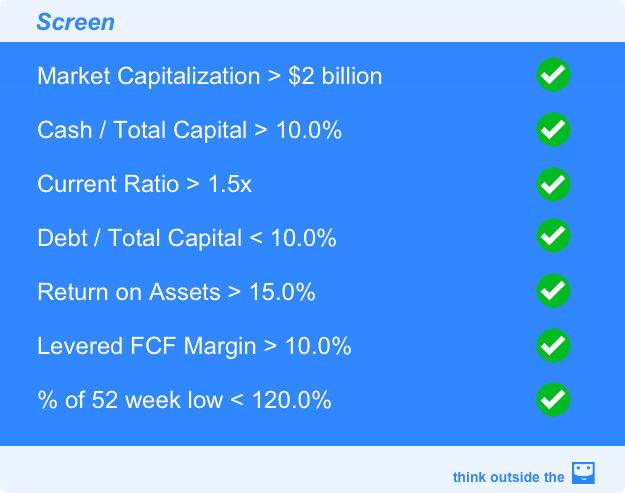 It's also no secret I love stocks with strong fundamentals that may be trading at a discount to fair value. Well... who doesn't? In light of this, I'm using the finbox screener (soon to be released) to find companies that carry lots of cash, low amounts of debt, generate high returns, high margins and trading near their 52-week low.
Three stocks fit the above criteria: Autohome (ATHM), Syntel (SYNT) and United Therapeutics (UTHR).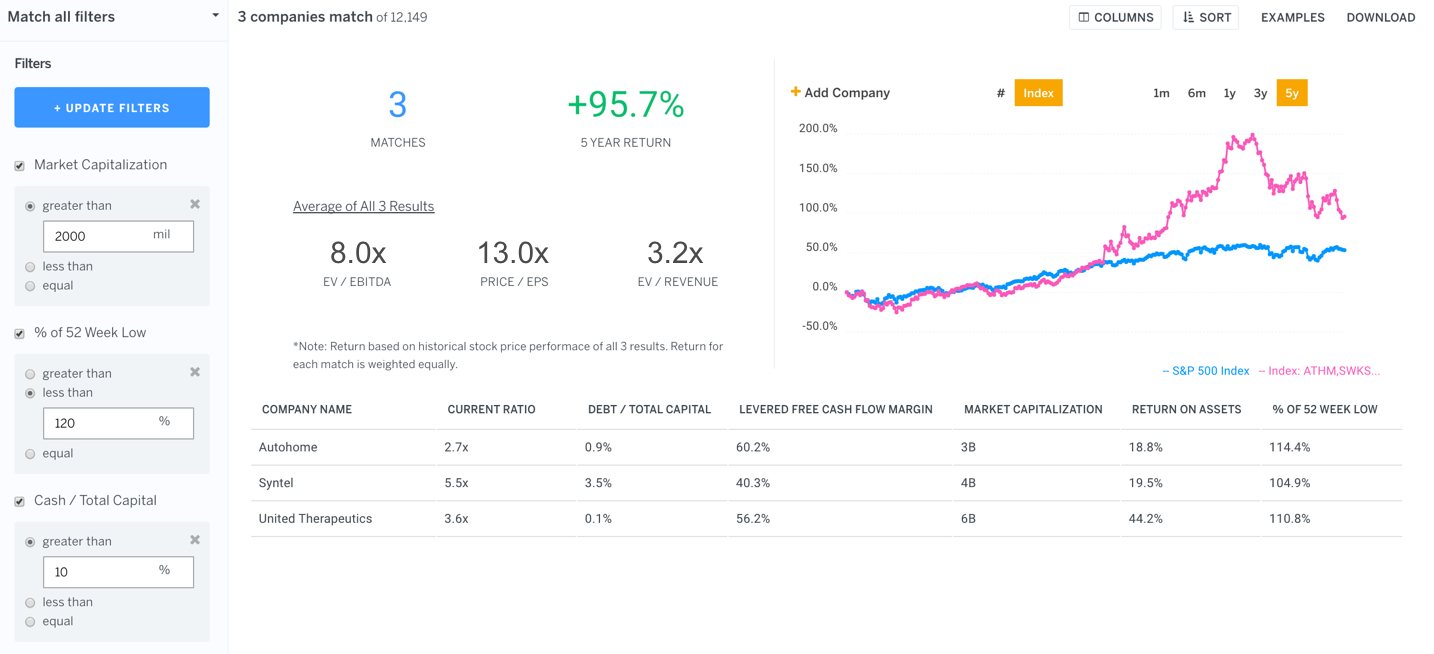 Might be worth taking a closer look at these companies...
Cash and Debt as a percentage of total capital: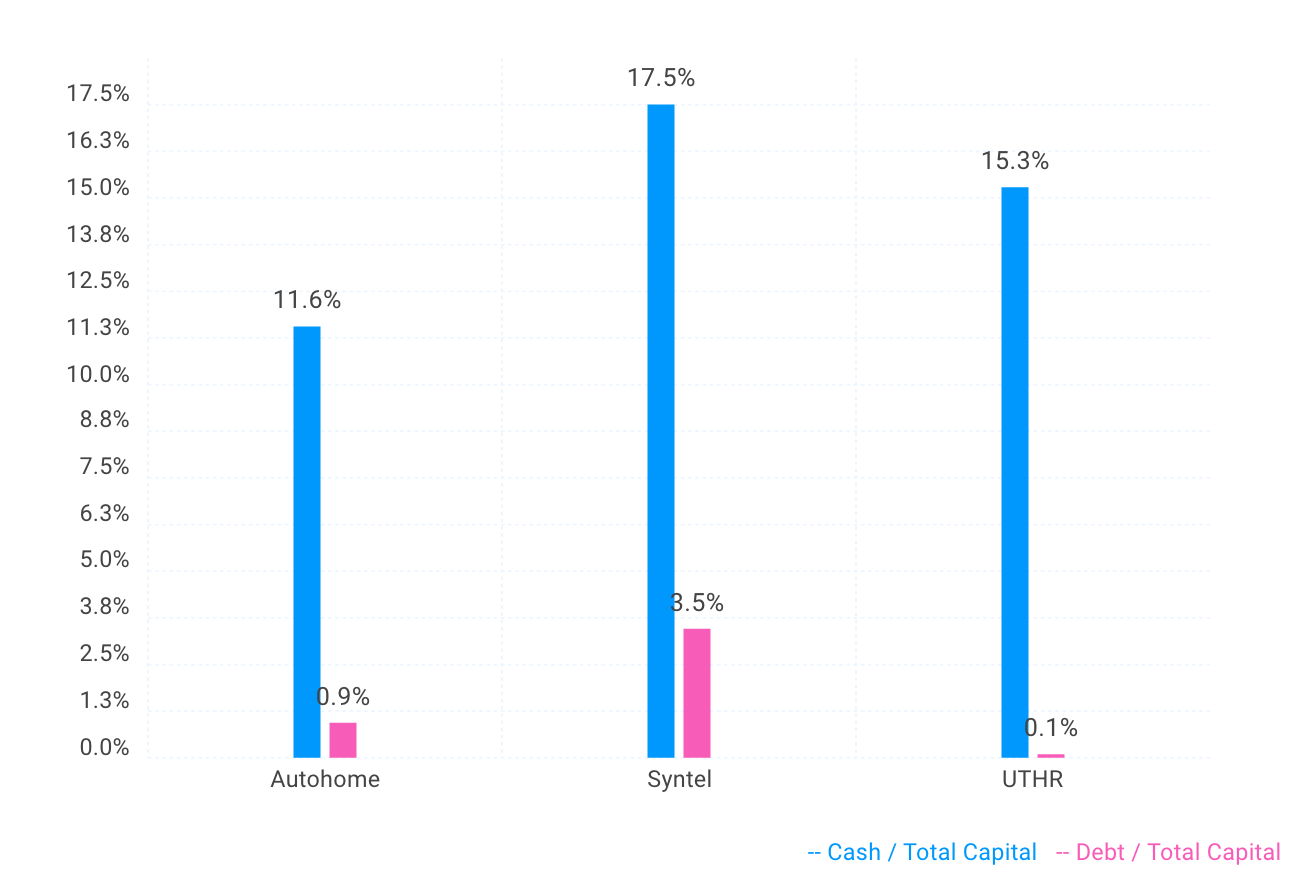 More screens just like this coming soon!
---