Bed Bath & Beyond (BBBY) is expected to reports earnings today after market close. Price movements remained choppy the last 6 months as BBBY topped consensus estimates in Q4 as well as introduced a new dividend payment program. BBBY also announced purchasing One Kings Lane for an undisclosed amount on 6/14.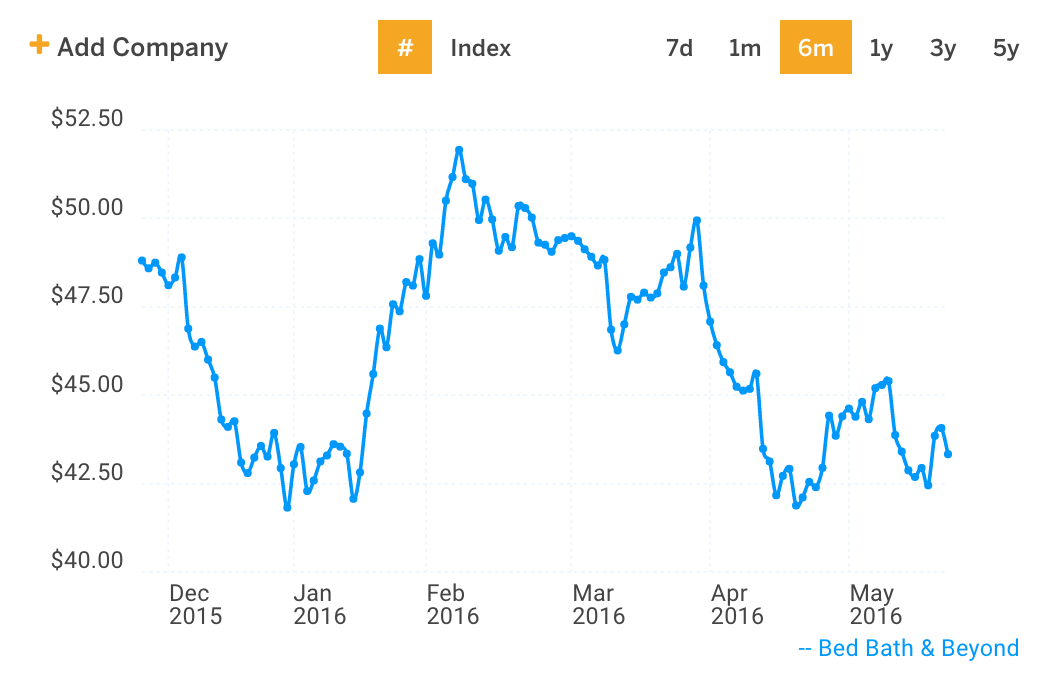 source
BBBY is down over 11% the last 6 months and comparable companies Williams Sonoma (WSM), Restoration Hardware (RH) and Mattress Firm (MFRM) also showed heavy losses. Pier 1 Imports (PIR) is the only comparable posting gains during the 6 month period.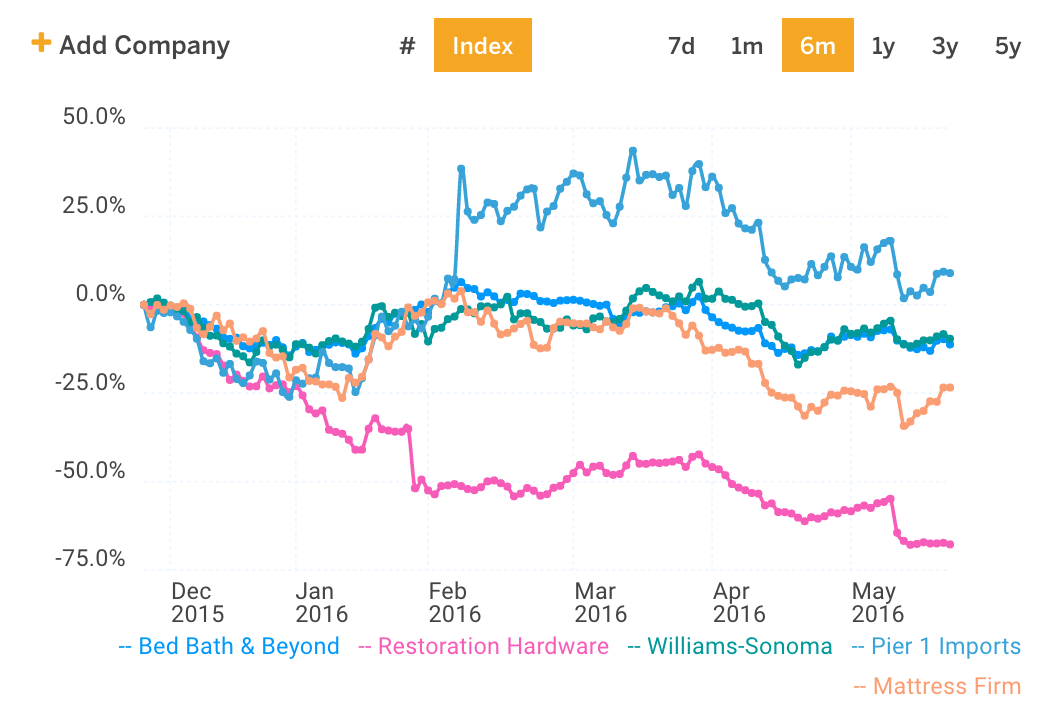 source
BBBY has posted negative bottom line growth the last three fiscal years and Wall Street projects this trend to continue for the following three.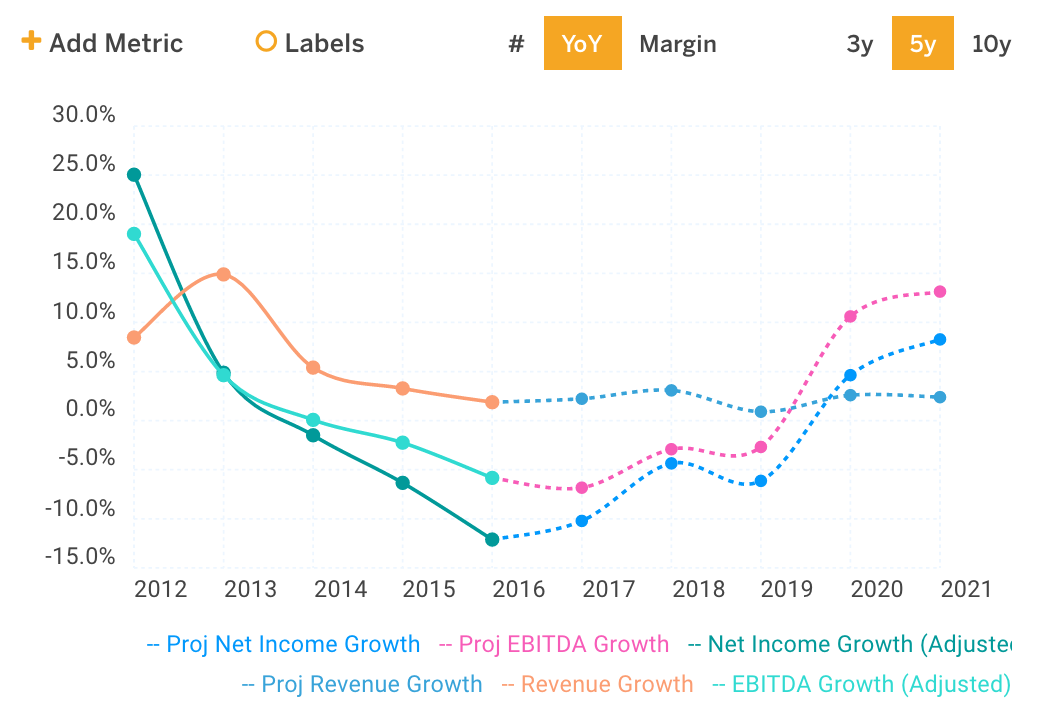 source
Wall Street also expects BBBY's performance to be the worst among its peer group.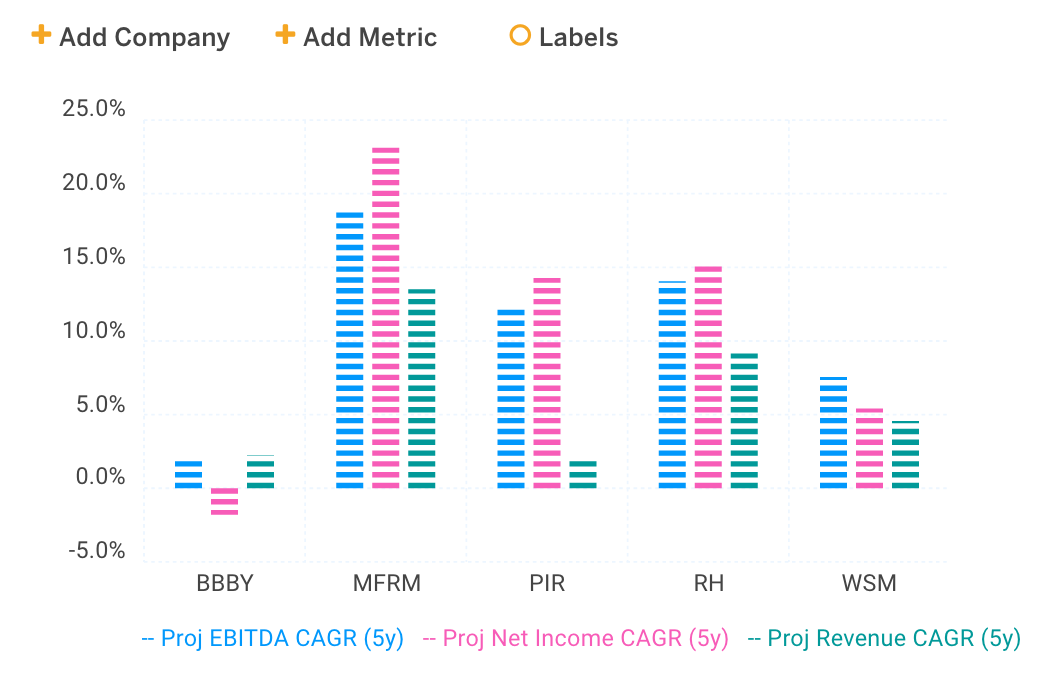 source
BBBY's EBITDA multiples are trading in the middle of the pack despite the company's poor projected performance. Note PIR is still trading at a discount to the group after being the only stock to post positive gains within the last 6 months.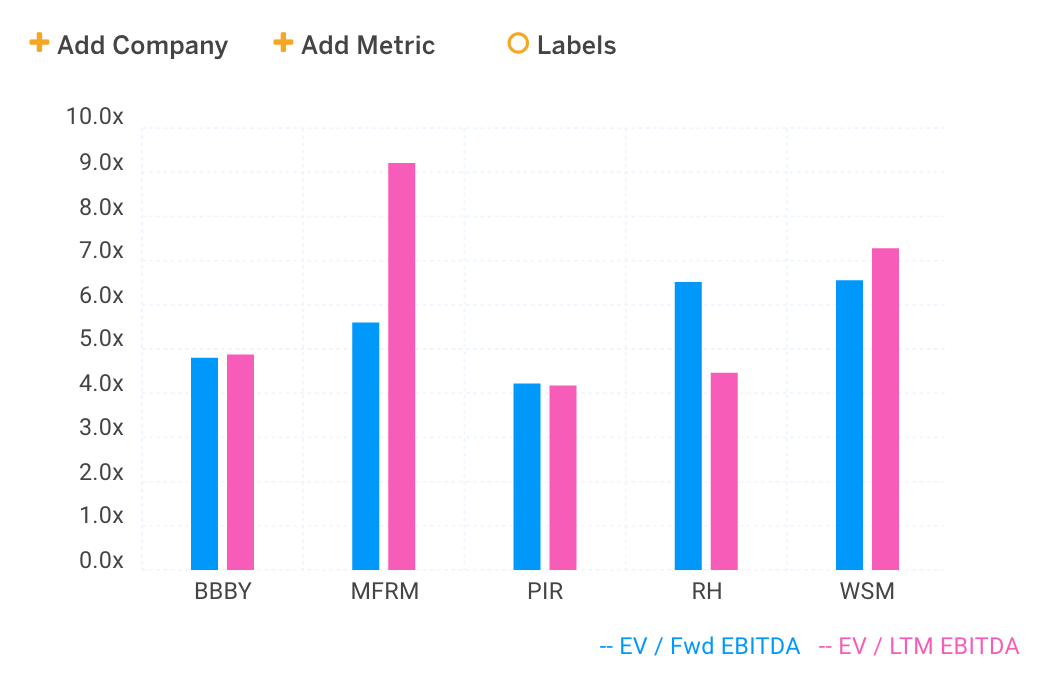 source
In spite of the poor projected performance, the recent losses (shares down ~40% YoY) may not be justified.
Using a 4.75x EBITDA exit multiple and the above consensus projections in the DCF analysis below, a fair value of ~$50 is calculated. This represents a 15% margin of safety compared to current prices. Don't expect shares to drop much further.
[*source*](https://www.finbox.io/s/03mbcb)
---