On June 25, Barron's (online & print) featured finbox.io in its Digital Investor section written by Mike Hogan. This is the second time our tools have appeared in Barron's Magazine.
The most recent column is available here (subscription required). Below is part of the article that focuses on finbox.io.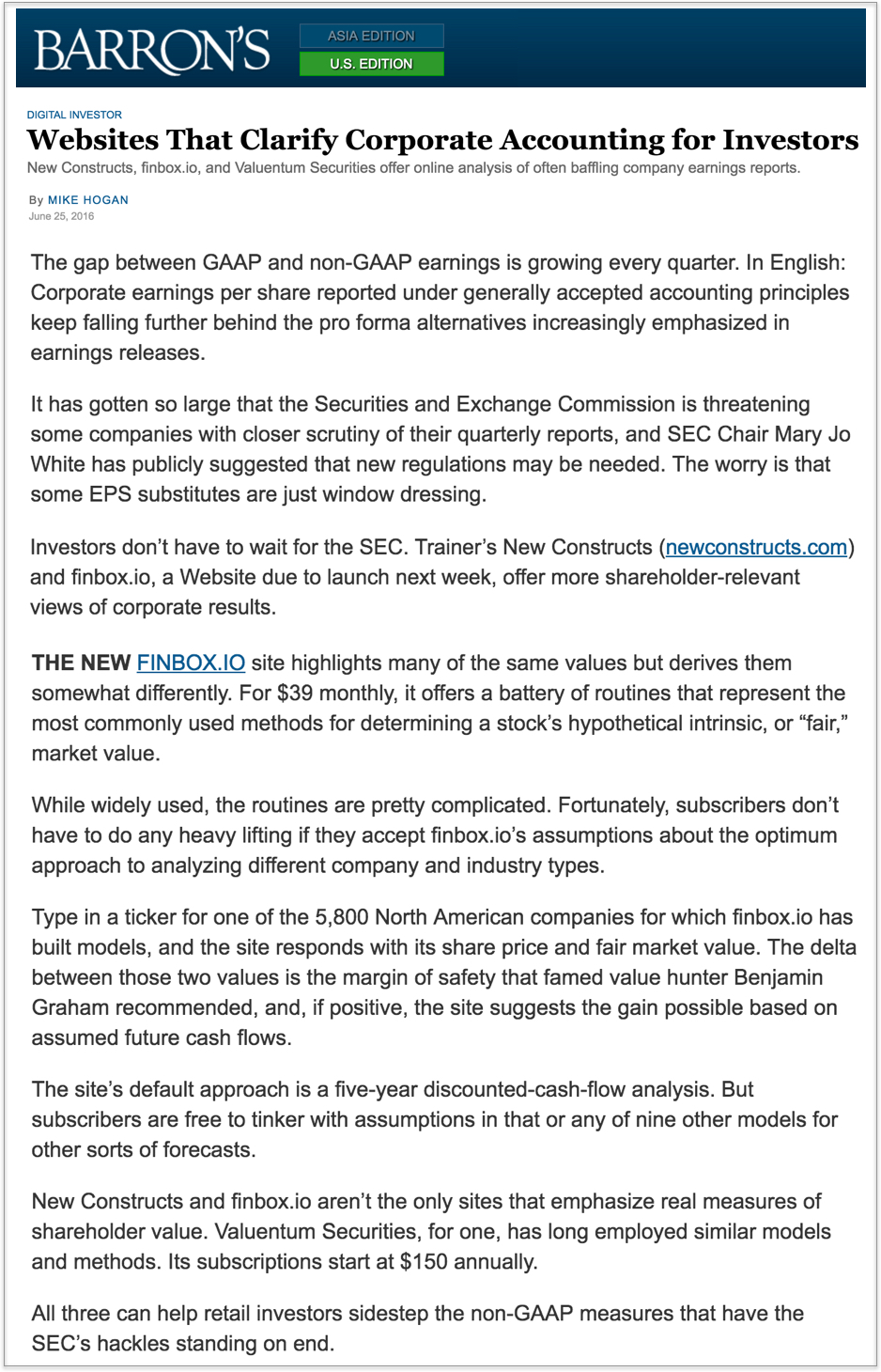 Barron's first featured our tools in March of last year while the site was in beta. The full article is shown below and can also be viewed here.
---