Adobe Systems Incorporated (NasdaqGS:ADBE) is expected to report earnings on Thursday after the market closes. The company's shares last traded at $106.15 as of Tuesday, approximately 96% of its 52 week high and 104% of its 200 day moving average.
Finbox.io fair value data implies that the stock is currently 10% overvalued.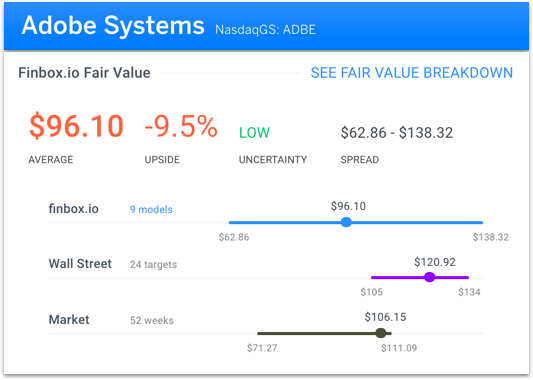 Historical Performance
Adobe's growth over the last five years looks unattractive when compared to its publicly traded peer group: salesforce.com, inc. (NYSE:CRM), Intuit Inc. (NasdaqGS:INTU), Citrix Systems, Inc. (NasdaqGS:CTXS) and Nuance Communications, Inc. (NasdaqGS:NUAN). The company's 5-year revenue CAGR (5%), EBITDA CAGR of (-1%) and net income CAGR (-4%) are all below its respective peers.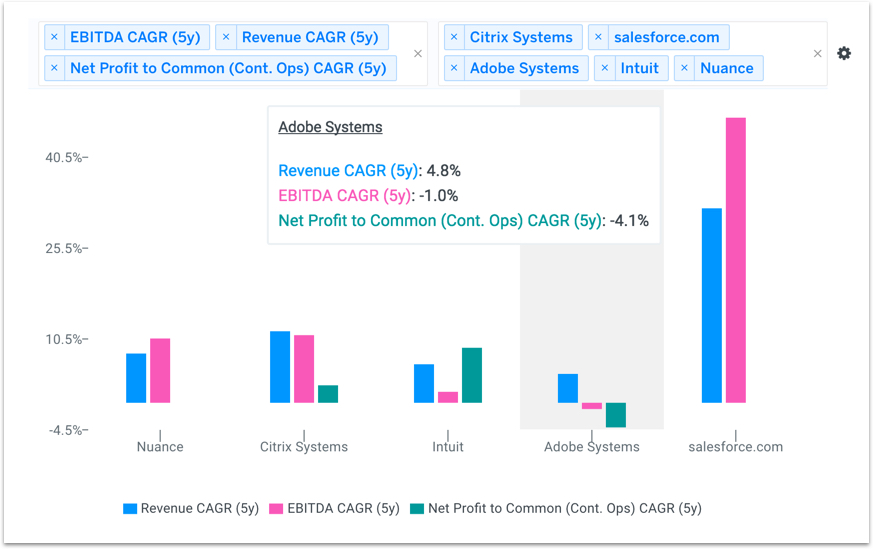 Efficiency Ratios
Furthermore, Adobe's LTM return on equity (ROE) of 14%, return on assets (ROA) of 8% and return on invested capital (ROIC) of 9% are also below the group averages of 32%, 9% and 13%, respectively.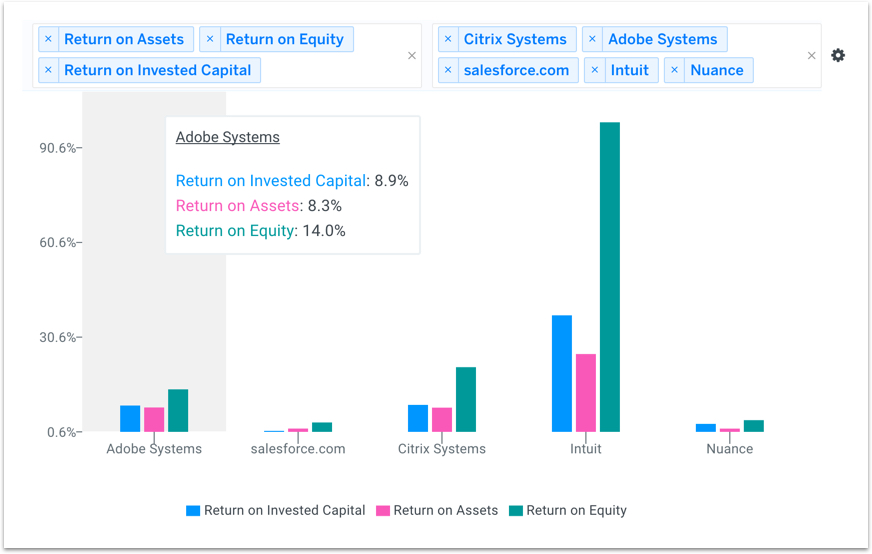 Price to Earnings & EBITDA Multiples
Despite the company's below average financial performance, ADBE shares trade at premium multiples on price to earnings and Enterprise Value to EBITDA.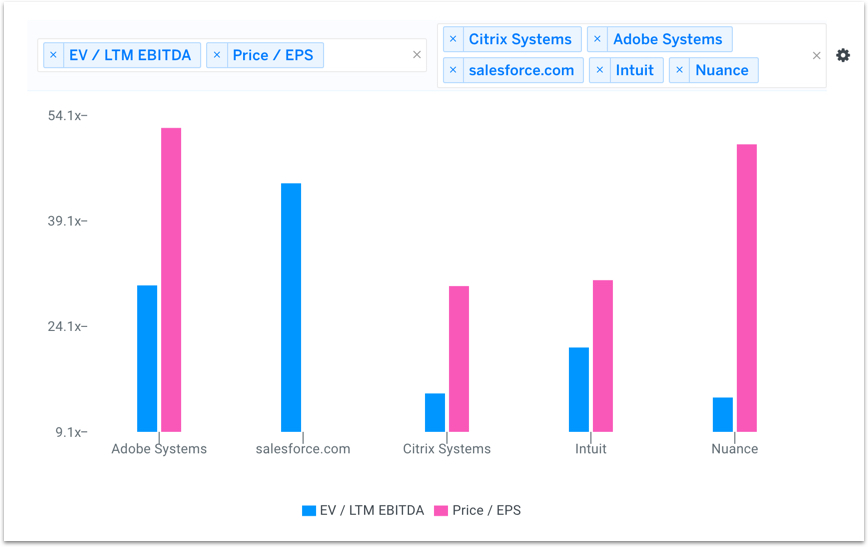 The company's high multiples can be attributed to the future growth the market is expecting over the next several years as Adobe continues to migrate to the cloud. However, the regularly changing nature of the software industry makes this growth risky but investors seem to have fully priced in the optimistic outlook.
Finbox.io's fair value estimate is derived from future free cash flows as projected by Wall Street analysts. Applying these projections in various DCF models and comparable company analyses concludes a fair value of approximately $96.00.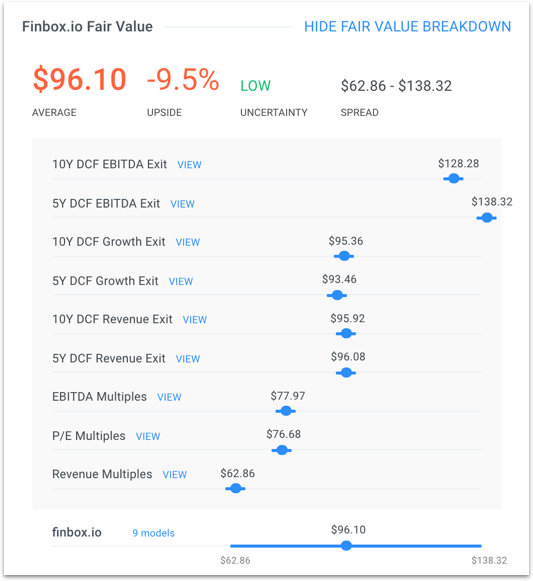 The nine valuation analyses above imply a negative 10% margin of safety for Adobe prior to earnings on Thursday.
Get Started Now!