Earnings Season is Back
Three major banks reported earnings on Friday and officially kicked off the start of a new earnings season. Overall, investors gave a thumbs up as JPMorgan (NYSE:JPM) and Bank of America (NYSE:BAC) both beat their EPS estimates while Wells Fargo slightly fell short. All three stocks, however, traded moderately higher Friday as investors remain optimistic for 2017 ahead of the incoming Trump administration.
Looking Ahead
There are 179 companies expected to report earnings this week (1/16 - 1/20) and only a few appear to be fundamentally undervalued. Finbox.io intrinsic value data shows that only five companies have at least 14% or more upside: United Continental (NYSE:UAL), Skyworks Solutions (Nasdaq:SWKS), Nautilus (NYSE:NLS), Schlumberger (NYSE:SLB) and New Oriental Education & Technology (NYSE:EDU).
United is expected to report on Tuesday and six separate cashflow analyses imply that the stock's approximately 22% undervalued.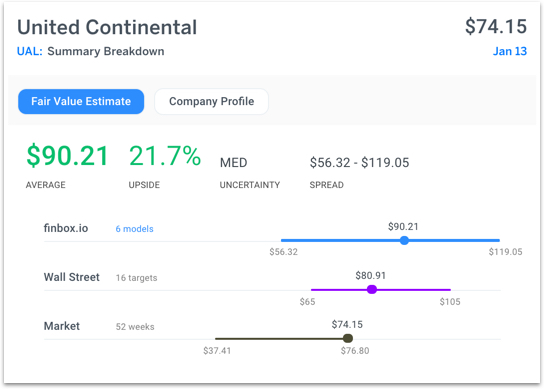 Skyworks Solutions is expected to report earnings on Thursday while twelve valuation models conclude that shares are about 20% undervalued.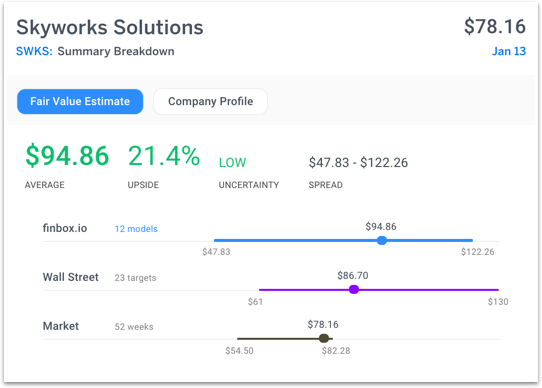 Nautilus is also expected to report earnings on Thursday and the stock is currently trading near its 52 week low. Finbox.io fair value data implies that shares are 19% undervalued while Wall Street's consensus price target of $22.58 implies over 40% upside.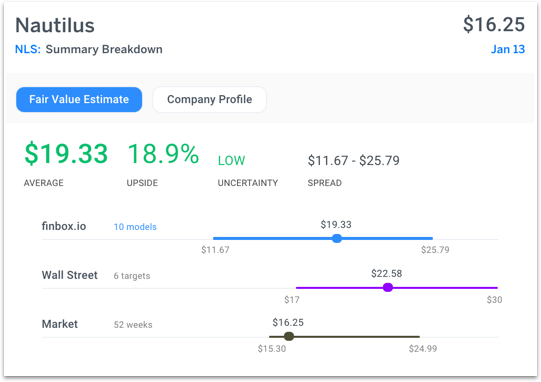 Six valuation analyses imply that Schlumberger is approximately 14% undervalued prior to reporting earnings (expected Friday). This figure is right in line with Wall Street.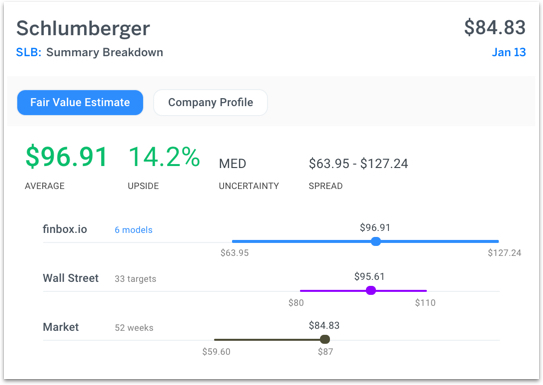 New Oriental Education & Technology appears to be trading at a 14% discount to fair value before earnings (expected Tuesday). Finbox.io's $55.75 intrinsic value estimate is slightly below the Wall Street consensus price target of $57.83 which implies roughly 15% margin of safety.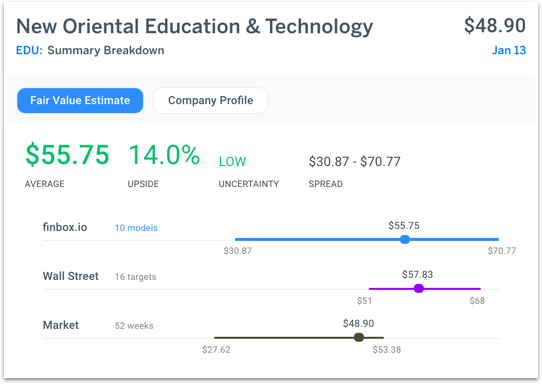 It may be worth taking a closer look at the stocks listed above prior to them reporting earnings.
Get Started Now!