Stock Screen: Bottom Hunter
The goal of this stock screen is to discover companies that may be near their bottom and ready for a rebound given their strong fundamentals. Here are the filters I used in the screen:
% of 52 Week Low < 120%
Company has no debt
EV / Fwd EBITDA < 15x
EV / Fwd Revenue < 3x
Revenue CAGR (3y) > 5%
Adj EBITDA Margin > 0%
Consensus analyst upside > 0%
Finbox.io fair value upside > 0%
Finbox.io fair value uncertainty = Low
Rationale for filters used above can be found here.
Screen Results
Only 5 stocks satisfied all filters...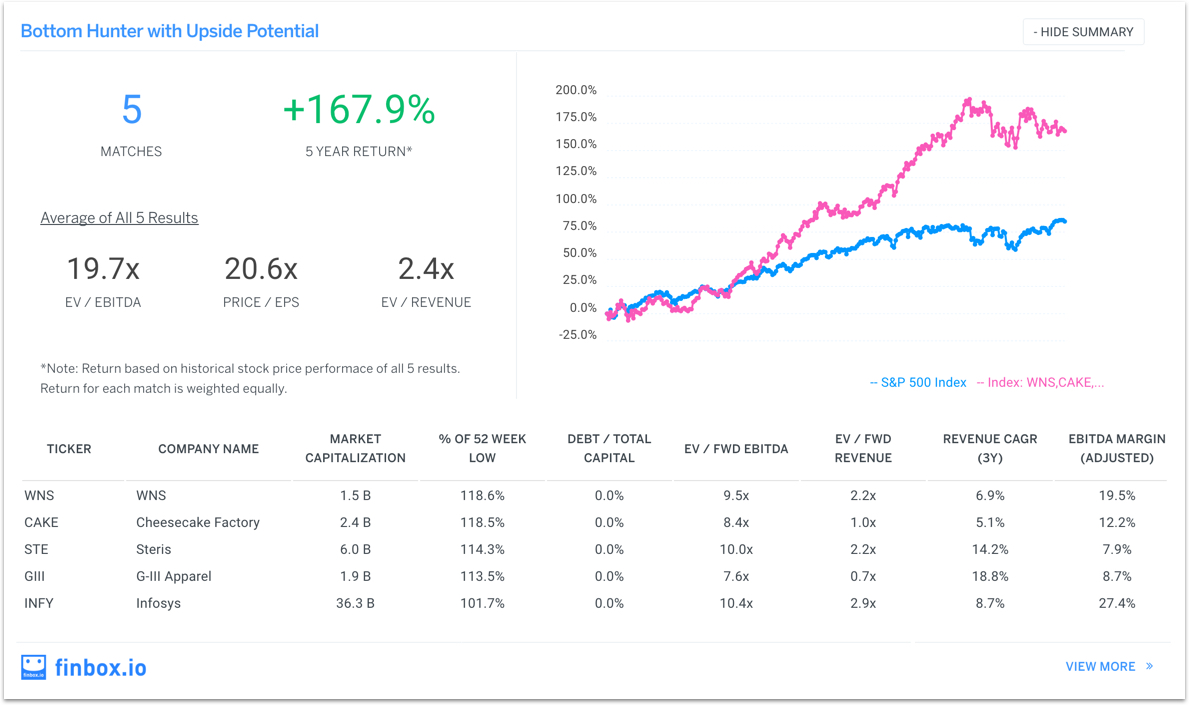 The chart below highlights the upside potential for WNS Holdings (WNS), Cheesecake Factory (CAKE), Steris (STE), G-III Apparel (GIII) and Infosys (INFY).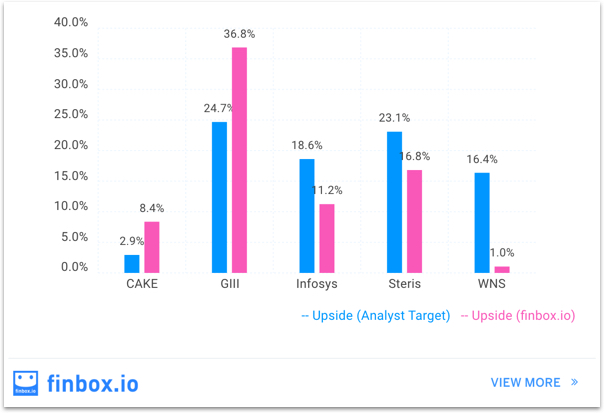 Note that G-III Apparel has the biggest upside potential or margin of safety. The company is also expected to report earnings Tuesday before the market opens. Shares of G-III Apparel fell hard (over 20%) after announcing a $650 million acquisition of Donna Karan on July 22nd.
Overall, the fundamentals of the company have not changed and an earnings beat could be exactly what the stock needs to spark a rebound.
Here's how finbox.io calculates G-III Apparel's fair value estimate: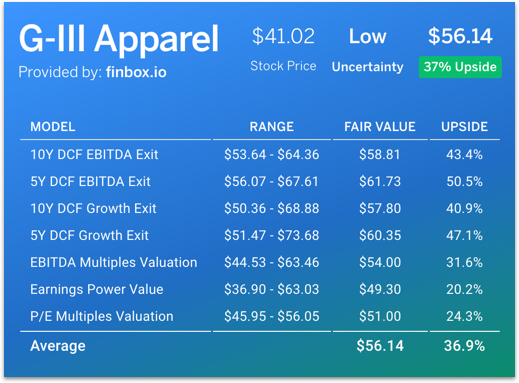 Value Investors may want to take a closer look at the five stocks mentioned above.
Get Started Now!
Article written by Matt Hogan.
Investors are always reminded that before making any investment, you should do your own proper due diligence on any name directly or indirectly mentioned in this article.