Investors frequently distrust Wall Street analysts and rightfully so. History has shown numerous conflicts of interest where analysts had been incentivized to publish optimistic research in order to cross sell other service lines.
Over the years these conflicts of interest have led to new regulations forcing Wall Street to clean up its act - think Reg Fair Disclosure and Sarbanes-Oxley. Individual investors are now less frequently fooled by analysts and investment banks as a result of the regulation improvements.
However, analysts are still human and often make stock recommendations off emotional biases. Bearing this in mind, I vetted today's analyst rating changes (via MarketBeat) and found the top 5 where unbiased fundamental data supported the upgrade / downgrade.
Here are the 5 best recommendations supported by finbox.io's fair value estimates.
Best Upgrades
Superior Energy Services (NYSE:SPN) upgraded by Capital One Financial Corp. to overweight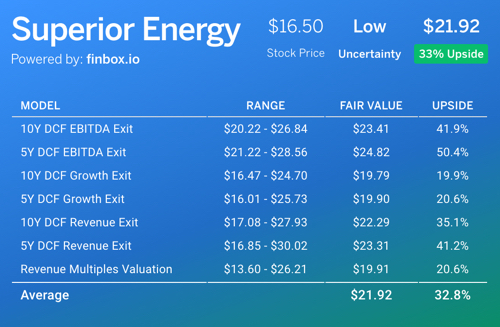 Apple (Nasdaq:AAPL) upgraded by Raymond James Financial to outperform
Best Downgrades
Seattle Genetics (Nasdaq:SGEN) downgraded by Cantor Fitzgerald to hold.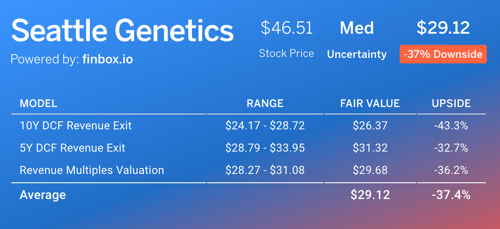 Analog Devices (Nasdaq:ADI) downgraded by Citigroup to neutral.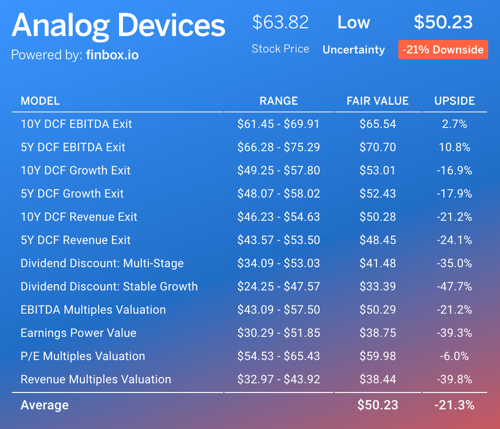 Regal Entertainment (NYSE:RGC) downgraded by Hilliard Lyons to neutral.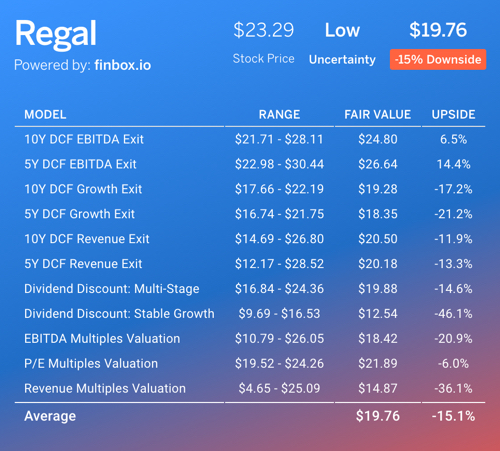 Here's how all five stocks have performed over the last 3 years.
Get Started Now!
This article was written by Matt Hogan.