There are 593 companies expected to report earnings this week (3/20 - 3/24) according to Yahoo Finance. However, only a few appear to be trading well below their intrinsic value. Finbox.io fair value data shows that two of these 593 companies have at least 20% or more margin of safety: PVH Corp (NYSE:PVH) and Micron Technology (NasdaqGS:MU).
PVH corp is expected to report earnings on Wednesday and twelve valuation models conclude that shares are over 25% undervalued. This is slightly above Wall Street's consensus price target of $111.67 which still implies almost 20% upside.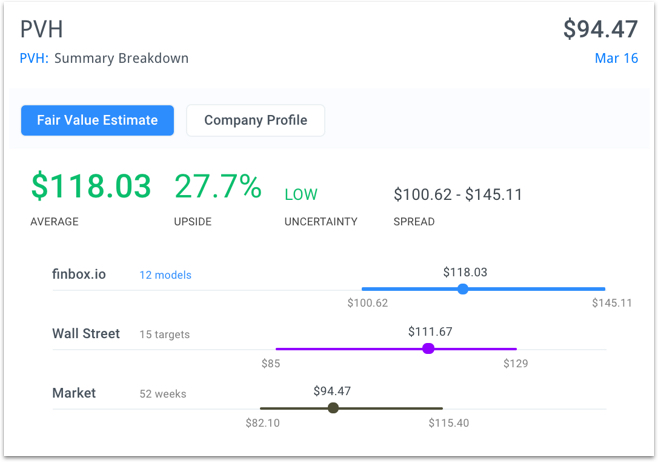 Micron Technology is expected to report on Thursday after the market closes and the stock is currently trading near its 52-week high. However, Wall Street and finbox.io's six separate valuation analyses imply the stock's still 20% undervalued.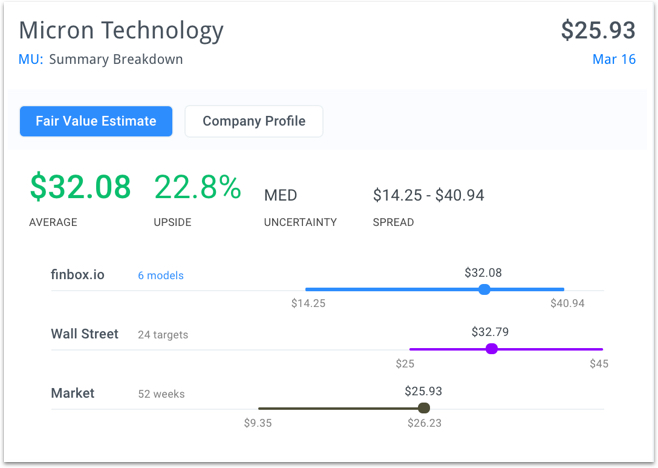 2 Overvalued Stocks With 20% Downside
On the opposite end of the spectrum, there are only two companies expected to report earnings this week that have 20% or more downside.
Neogen Corp. (NasdaqGS:NEOG) appears to be trading at a 30% premium to fair value before earnings (expected Tuesday). Finbox.io's $43.83 intrinsic value estimate is below the Wall Street consensus price target of $58.00 which implies about 10% downside.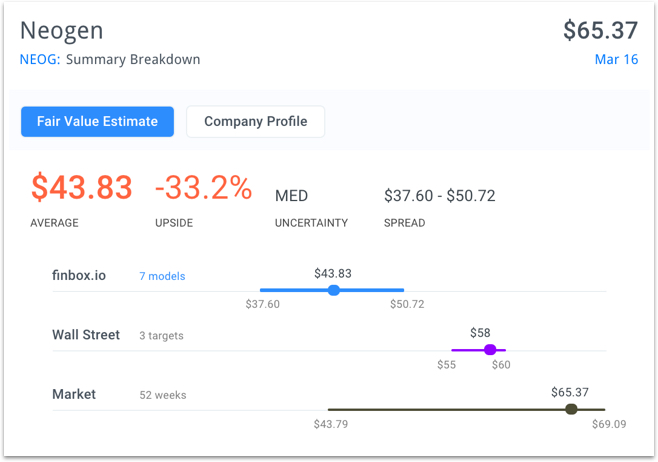 Ten valuation analyses imply that Cintas Corp. (NasdaqGS:CTAS) is 20% overvalued prior to earnings (expected Tuesday).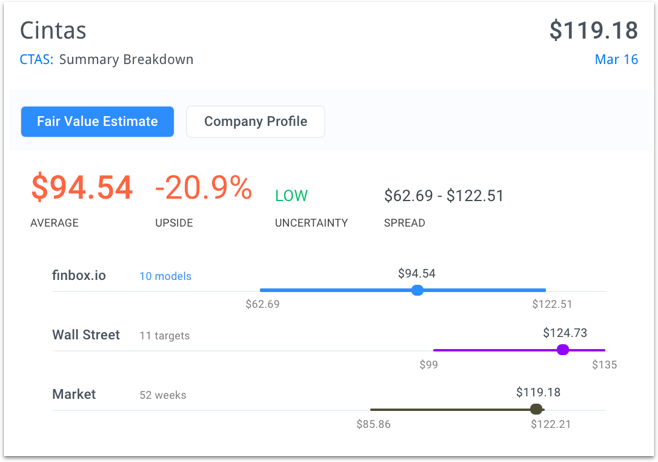 Value investors may want to take a closer look at the stocks listed above prior to them reporting earnings.
Get Started Now!
Photo credit: Benzinga
Note this is not a buy or sell recommendation on any company mentioned.